1. What precisely is your career? "Fundoshi" normally approach "loincloth," however, I use distinctive kanji in wordplay for it to mean "poop soil master." I'm an activist seeking to change human beings' way of wondering, using the symbolism of poop. I turned into a fungi photographer once I commenced. However, I'm now an expert fundoshi. I even write that on my tax papers.
2. What led you to such an unusual profession? As a conservationist inside the 1970s, I became curious about fungi and how they create fertile soil with the aid of feeding on useless leaves and animals and dung. Then, in 1973, I got here across a residents' group protesting the development of a nighttime soil disposal plant in its neighborhood, and it was given me wondering: Why aren't people taking duty for his or their very own waste? Do human beings ever realize or care about how their waste receives processed once they flush them down the toilet? And is our feces honestly waste? After some notion, I decided to start defecating outside to be a part of nature's cycle — I dig a hollow inside the ground and cowl it up in a while.
3. But there's more in your forty-five years of daily outside-defecating than just conservation, isn't there? Definitely, I name it fundoshisō (a combination of "fundo" and "shisō," meaning notion). Outdoor defecating is a symbolic advent to bigger issues. Humans are so selfish; they are able to't see that "worthless and grimy" poop is a treat for other living creatures.
4. Can you explain the fundoshisō philosophy? It's an essential concept: "To devour is to take life, but it's additionally our right. To poop is an obligation we want to be privy to. To poop, the exterior is a way of giving back lifestyles." The world might be a better region if humans did away with their vanity. I need human beings to assume outside the box and question their stereotypes.
5. But what about hygiene? Hygiene is to maintain people healthful. But a human-targeted perspective has caused an obsession with sterilization and micro organism-killing.
6. Does residing in Ibaraki Prefecture make out of doors-voiding simpler than, say, in Tokyo? It's tricker in Tokyo for positive, but I've determined inconspicuous spots through the years. Although I once had a close stumble upon a homeless guy while inside the act, there are some desirable spots.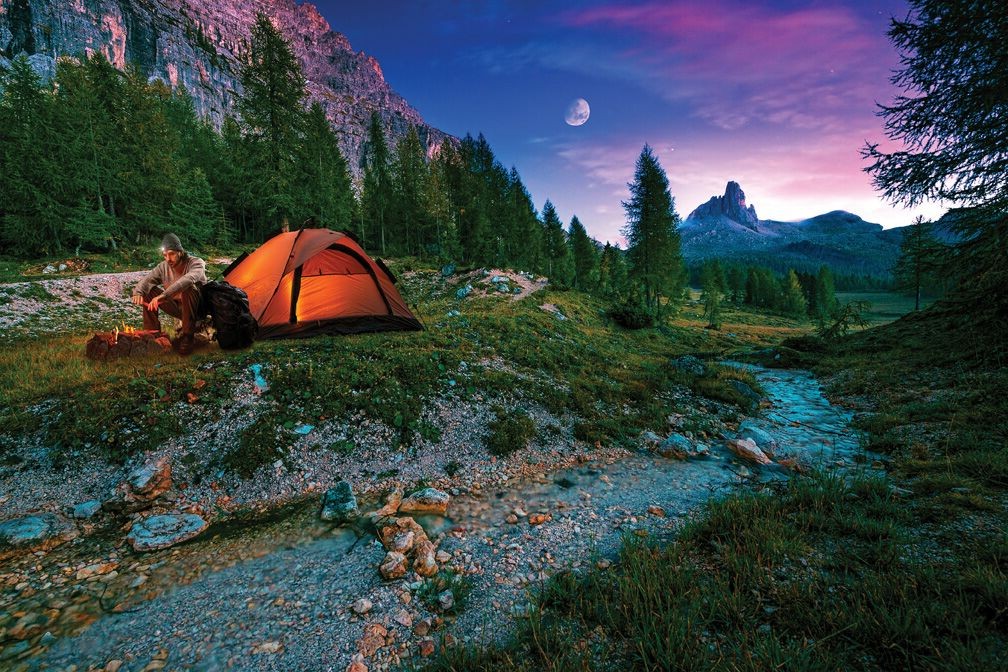 7. You've achieved this around 15,000 times, now — you in no way use a restroom? I've "lavatory-pooped" 14 times this century. Certain situations call for toilets.
8. Your 2017 e-book "Happa Noguso wo Hajimeyo" ("Let's Start Outdoor-Defecating With Leaves") consists of an intensive list of foliage appropriate for wiping your bottom. Which could you maximum recommend? Paulownia, pink glory vine, silver poplar, lamb's ear, Silverleaf sunflower, to name some. There are so many soft, absorbent leaves out there.
9. What's wrong with bathroom paper? I switched to leaves after discovering that a few papers I'd buried months earlier hadn't decomposed in the soil.
10. Have more people grown to be interested in your lifework? I trust so. After thirteen years as an expert fundoshi, I changed into approached for an interview to be in a magazine posted via the Shin Buddhism Otani-ha group.
11. Are you religious? No, however, fundoshisō and Buddhism seem to head nicely collectively. After all, the pleasure felt via gedatsu (deliverance and liberation) and evacuating the bowel are equal.
12. You don't have a cellular smartphone or the net at domestic; why? I need to cherish my senses, use my frame, and be prepared for when genuine survival skills are required. Overreliance on power is hampering.
13. Doesn't that make life inconvenient? Convenience comes with sacrifices. Knowing what's enough is vital. My outdoor defecating is a valuable act, like praying, and the time and electricity going into it's far in no way wasted.
14. Are you ever discouraged via grievance? I'm no longer searching to gain recognition, and complaint allows me to develop my argument similarly, so no.
15. Have you usually been so defiant? As a junior excessive faculty pupil, I hated taking note of adults to communicate about their corrupt society as not anything turned into incorrect. I knew I didn't need to be like them.
16. Who do you have large recognize for? The past is due to mycologist Rokuya Imazeki (1904-94). He dictated my life by introducing me to the arena of fungi and commencing the doors to a brand new career.
17. What luxurious might you are taking to an abandoned island? Honey candy, because the aftereffects of my tongue most cancers remedy make it hard for me to salivate.
18. What is your cutting-edge hobby? Exploring the concept of a glad dying.
19. How do you spend your days off? I haven't any concept of a day off. You may want to say I even have each day off to spend as I want.
20. What does this world need more of? Symbiosis with nature and alternate toward an extra circular economic system.